Some more pictures of that hot MILF Natasha Kaplinsky of 5News in England. You can see most of her legs, though more would be better. I love her hair, it's a very chic look, makes her look younger.

Yummy mummy Natasha,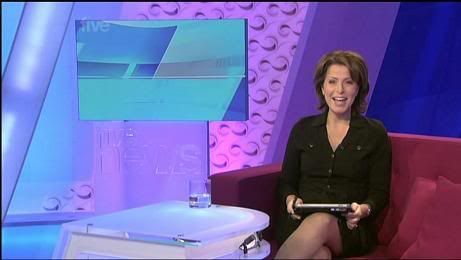 Screencaps courtesy of The Original Groovesectio at the Wide World of Women forum.