Don't really notice her much, but Catherine Callaway dressed in a tight, tight top showing her sweet rack. Catherine is a major MILF, her boobs are the perfect size, great for fondlage. You don't want them too big, otherwise it's like your hand gets lost inside, and obviously you don't too small.

Catherine busting out,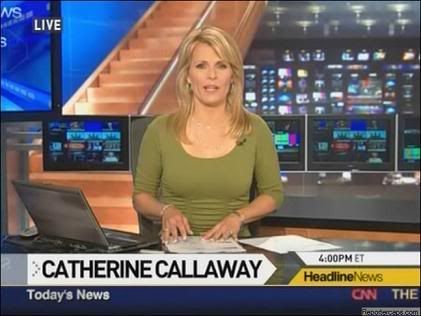 Screencaps courtesy of deadzone at the Reporter Caps forum.