For us unlucky enough to not catch FOX News live the other day, hotties S.E. Cupp and Kimberley Guilfoyle talking about the whole Letterman vs Palin war of words. Both S.E. and Kimberley chose to go with nice low cut tops, I can't decide which one I like better, I take both...

Who is hotter, S.E. and Kimberley??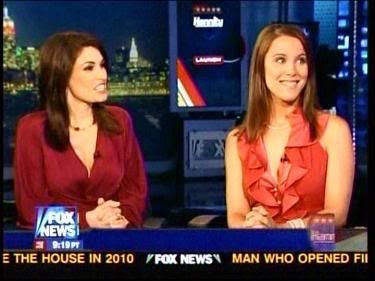 Screencaps courtesy of BLM at the Reporter Caps forum.