From yesterday, this is Weather Channel news babe Nicole Mitchell in one smokin' hot satin dress and leather boots. There's just something about satin, its shininess, the way it flows on a woman's body, Nicole fits into it just perfectly. I like how she put the microphone box inside of her dress too. Anyways, enjoy...

Nicole + satin = hot,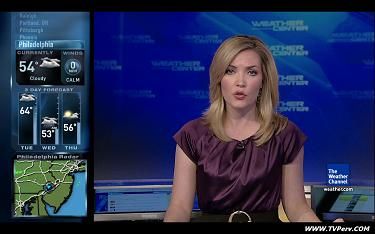 Screencaps courtesy of Pervman's blog.