From over the weekend, this is FOX news babe Juliet Huddy in the hot blue outfit and black hosed legs, under the table. I like it better when she goes bare, but I know some of y'all like the hose. I wish she weren't tucked behind that desk either, they need to show her legs off a lot more than that.

Juliet is sweet on the eyes,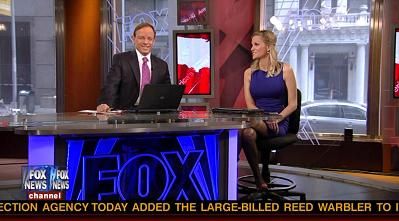 Screencaps courtesy of spinner at the Hi-Def News Caps blog.