My girlfriend loves to watch all these open house shows, keeps fantasizing about her dream house I gather. From LX.TV, this is Sara Gore doing one of those open house shows in NYC. Sara's got some luscious lips to go with that hot bangin' body, what a dress too she really knows how to do it up.

Sara's kissable lips,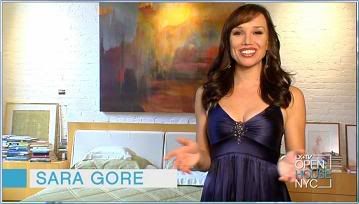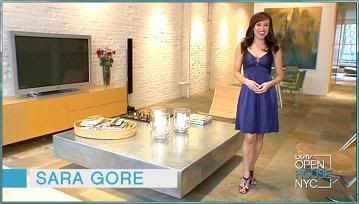 Screencaps courtesy of slashasterisk at the Reporter Caps forum.