NBC news babe Michelle Kosinski is definitely on my list of hotties I'd like to see a lot more of, I see her on NBC nightly news all the time but we rarely get anything more than her face. I thought this was a cool picture to caption, Michelle showing off her bling bling, "dats how we roll, holla back shorty!"

Checkin' out Michelle's bling,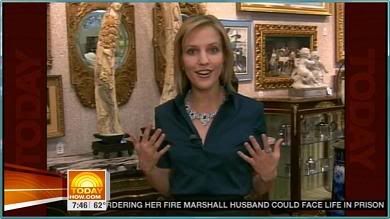 Screencaps courtesy of slashasterisk at the Reporter Caps forum.