From Red Eye last night, radio superstar hottie Diana Falzone makes another fantastic appearance. Damn, she's such a bangin' babe. I wouldn't have any problems if she rocked my world for a few consecutive nights.

Diana is hot in blue,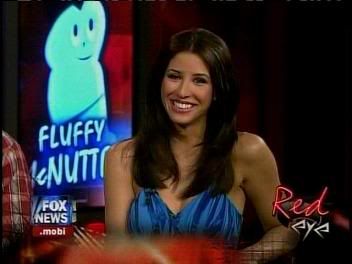 Screencaps courtesy of cody at the Wide World of Women forum.