From over the weekend on MSNBC, this is Alex Witt (Blonde on the right) interviewing finance babe Carmen Wong Ulrich (brunette on the left in the skirt and tights). I like Carmen a lot but she tends to get trumped by other hotties on the Today Show when she's on there.

Carmen and Alex are a hot duo,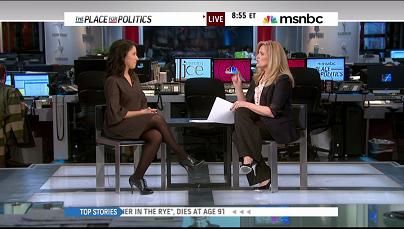 Screencaps courtesy of shadow at the Hi-Def News Caps blog.