Overall Hotness: 7/10
Face: 6/10
Body: 8/10
Legs: 8/10
Personality: 6.5/10


There seem to be a lot of people out there that really like Laurie Dhue so I thought I would post a profile on her. Overall I'd say she is pretty hot, but she seems a little airheaded if you ask me. I think her body and legs are bootylicious and just based on that she is worth watching. Laurie is currently at Fox News showing up on weekends doing the news as well as a weekly gig on The O'Reilly Factor and previously on Geraldo.

Laurie has a nice set of legs and she usually wears very short skirts on air to show them off (no complaints here). The rest of her body is pretty well proportioned, she's tall, so that will win points with some guys out there. On the downside, her face isn't the nicest out there and her personality is where she really loses points. She doesn't have anything really interesting to say other than to agree with whatever her male co-host says, in this case O'Reilly or Geraldo.

Here is her bio from Fox:


Laurie Dhue joined FOX News Channel (FNC) in September 2000. She serves as a news update anchor as well as host of weekend specials.

Prior to joining FNC, Dhue hosted MSNBC's "Special Edition" and she also was substitute news anchor for "The Today Show" weekend edition on NBC. Dhue began her tenure at MSNBC in April 1999 as the anchor of "Newsfront." Prior to her stint there, she worked at CNN where she served as anchor for weekend programs, such as "CNN Saturday," "CNN Sunday," "World View," and "The World Today."

Dhue received a Bachelor of Arts degree in political science with a concentration in dramatic arts from the University of North Carolina at Chapel Hill.

There are tons of videos on Laurie Dhue on youtube, I picked this one with her flaunting her high heels on Geraldo, ohh the vanity, enjoy and keep those hands where I can see them, boys ;)
Here are some pictures of Laurie,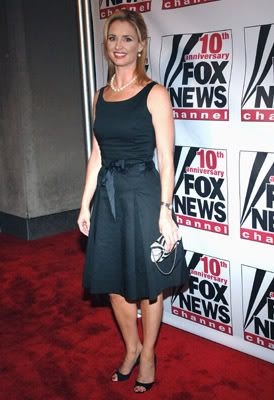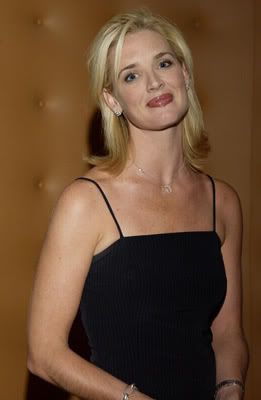 Wanna hook up with blondes in your area? What are you waiting for,
find your Laurie Dhue
online today.