Overall Hotness: 8/10
Face: 7/10
Body: 9/10
Legs: 8/10
Personality: 8/10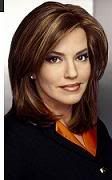 Based on the number of "Robin Meade is freakin hot" sites out there and postings on message boards, its safe to say she is one of the most popular news babes out there. Jay Mohr says she should be in adult videos. Robin is definitely hot, probably has the finest rack out of all the news babes out there. Robin has been a fixture on CNN Headline news and runs a daily morning show, "Morning Express with Robin Meade".

Robin's got a weird kind of way about her face, kinda like Angelina Jolie. Her eyes aren't symmetrical with her left eye kind of smaller and slanted than the right. She also has high cheekbones which is good for man, but not really for a woman. But she's still hot. Her boobs are the best I've ever seen. They make me want to climb into the TV and cup them, they are simply delish, not too big either, just the right size. Some say she has fantastic legs, and I would agree to some extent, but she usually wears a stocking so it's tough to tell what the skin tone and smoothness look like under them.

Couple of things that also bug me are that she wears too much lipstick, and those over the top large ass necklaces. Good if you are in the adult film business, not so good for a news babe. But her breasts overrule all of that, they are divine.

Her biography from CNN was too long, so here is what the almighty wikipedia says:


Robin Michele Meade (born April 21, 1969) is the lead news anchor for CNN Headline News' morning show Morning Express with Robin Meade.

Background

The daughter of a minister and part-Native American, Meade grew up in New London, Ohio and graduated from New London High School. She attended Ashland University and Malone College in Ohio. In 1992, she became Miss Ohio and was a top ten finalist in the Miss America pageant.

Career

Meade began her career in broadcasting as a reporter at WMFD-TV in Mansfield, Ohio. She then worked as an anchor and reporter at WCMH-TV in Columbus, Ohio, and at WJW-TV in Cleveland. Later, she got a job as the morning news anchor of WSVN-TV's Today in Florida in Miami. She also served as the station's noon anchor and health reporter.

She went on to work at NBC Chicago affiliate WMAQ-TV where she started anchoring the morning newscasts and then co-anchored the weekend newscasts and also served as a general assignment correspondent for the station. During her tenure with the NBC affiliate, she covered the 1996 Olympics, which included special reporting on the Centennial Olympic Park bombing.

She then entered CNN, where she works now. Among many other stories, Meade anchored the network's coverage of Operation Enduring Freedom as well as that from Operation Iraqi Freedom in spring of 2003. She is based in CNN's world headquarters in Atlanta.

Meade currently hosts Morning Express with Robin Meade on CNN Headline News every morning, along with Richard Lui, Bob Van Dillen and Jennifer Westhoven.


These are a couple of youtube videos with Robin in them, the first one shows her nice rack,
This one shows her legs
Here are some great pictures of Robin showing her bodacious cleavage,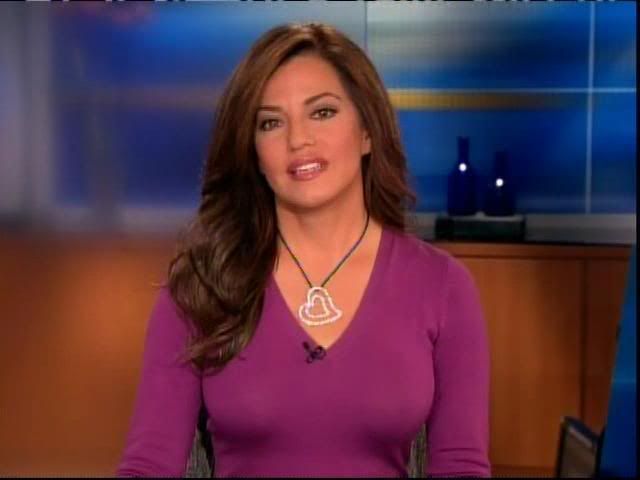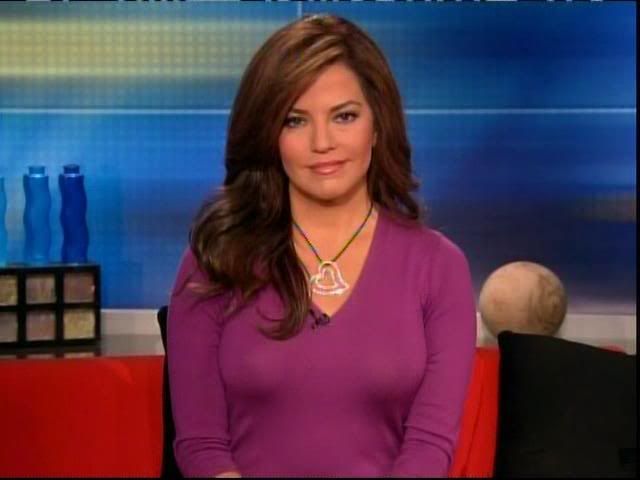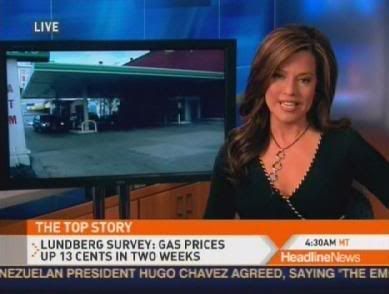 Wanna hook up with hot women in your area? What are you waiting for,
find your Robin Meade
online today.