Hmmm, I wonder what Amy Robach was so enthralled with. I bet she was thinking, "wow, are you packin' heat or are you just happy to be sitting next to me. Either way, I wanna check it out backstage."

And the caption says...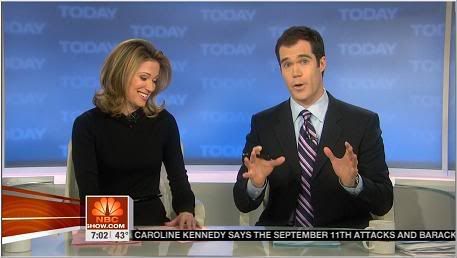 Screencaps courtesy of Shadow at the Reporter Caps forum.