From FOX and Friends on the weekend, they showed a taped segment with a sexy Alisyn Camerota trying to bowl. Gotta love the guy trying to show her how to bowl from behind her, and the lurker in the background gettin' the great look at Alisyn's backside.

2 hands are better than 1,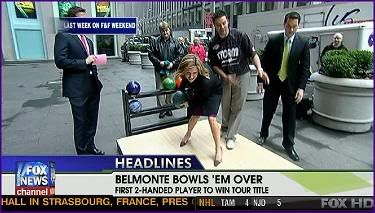 Screencaps courtesy of Sabrina at the Reporter Caps forum.