I know some of y'all aren't big fans, but Nancy O'Dell is my kind of gal, tall, lean, busty, and long flowing golden locks. Here she was on the Today Show with Meredith Viera yesterday. Love the heels as well, very sexy.

I'd like to fill Nancy with my life,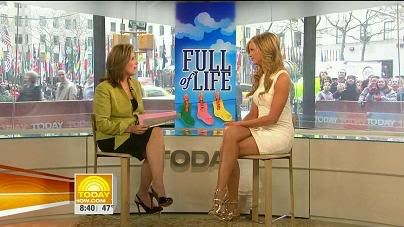 Screencaps courtesy of joeycap666 at the Wide World of Women forum.