I like this picture from a combo interview with Betty Nguyen and T.J. Holmes interviewing funny man Steve Harvey. If I could draw a cartoon bubble over TJ's head, it would probably read, "Damn, those are some fine a$$ legs. Betty, whatchu doin' after the show?"

TJ has a lust for Betty,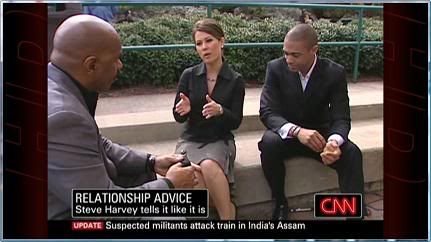 Screencaps courtesy of slashasterisk at the Reporter Caps forum.