Traffic never looked this good. From Hartford, CT, this is Rachel Lutzker showing off her mega-mammoths. Hot damn, what did her mother feed her as a child, they are ginormous, my goodness. Imagine seeing her on the treadmill at the gym, bounce baby bounce baby bounce.

Rachel is egregiously busty,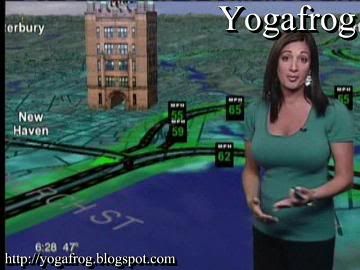 Screencaps courtesy of yogafrog at the Reporter Caps forum.