A decent voting turnout for last week's Hottie of the Week poll. Patti Anne Browne's facebook pics won out by a large margin. The race to second, third, fourth and fifth was the tightest ever; Kiran Chetry, Dagmar Midcap, Gretchen Carlson and Alexis Glick tied, all were within 20 votes of each other, pretty crazy...




As for this week (Sunday April 12 to Saturday April 18), a familiar hottie along with several fresh faces. Jenna Lee looking to capture her first hottie of the week after a couple of showings, followed up by new faces in Jill Dobson, Heather Tesch, Ann Coulter and Kirsten Powers round out the list as guests on Geraldo.

You vote here. I will leave the voting open until next Sunday with which I will announce the winner, Happy Voting:
Vovici Online Survey Software

Here they are in order of appearance:
Blonde on blonde, Ann Coulter vs Kirsten Powers,


As good as Heather Tesch has ever looked,


Can Jenna Lee breakthrough and win this week?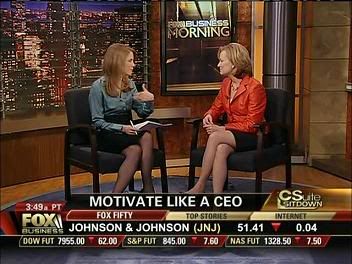 RedEye lit up with Jill Dobson,


Deirdre Bolton (right) with Betty Liu light up Bloomberg TV,