Recently joining the show The Insider on CBS as a co-host, this is Samantha Harris, the Dancing with the Stars chick. Damn, she's got a tight body, probably slightly hotter than Lara Spencer but only because Lara is getting older. Samantha's interviewing Marcia Clark here, who has aged very well I might say.

I'd love to get "Insideher"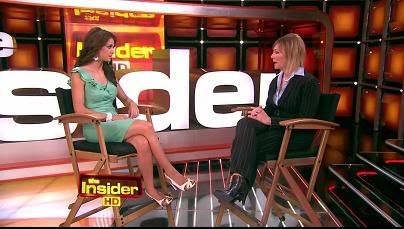 Screencaps courtesy of shadow at the Reporter Caps forum.