From FOX and Friends weekend, FOX medical correspondent and hottie Cynara Coomer being interviewed by Alisyn Camerota. If you've ever had a doctor fantasy, Dr. Coomer would definitely be up there, especially if she's dressed that way underneath her whites.

Cynara is the hot doctor,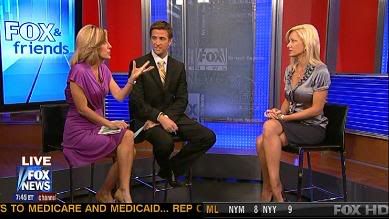 Screencaps courtesy of Sabrina at the Reporter Caps forum.