Some various pictures from this past year of Chicago news babe Sylvia Perez. Definitely older, but she does have some fine legs and she knows how to show them off too. I believe the babe next to her is Linda Yu.

Sylvia is a windy city hottie,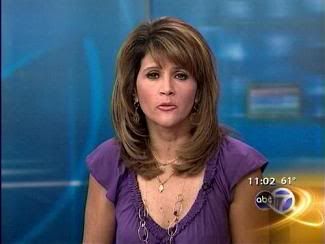 Screencaps courtesy of mikieb at the Wide World of Women forum.