From FOX and Friends this morning, FOX news babe Gretchen Carlson bending over straight into the camera. I think the random dude on the left is enjoying the view. Gretchen has been on fire the past week or so, kickin' it up a notch.

Gretchen was fetchin' this morning,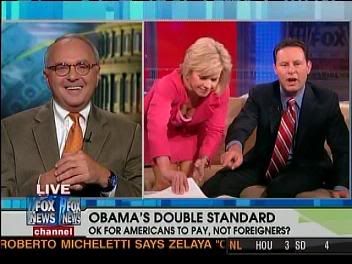 Screencaps courtesy of joeycap666 at the Wide World of Women forum.