A couple of updated pictures of the sexy Christine Bleakley of BBC's The One Show. In the second one, the guy sitting next to Christine, is that a guitar or is he just happy to be next to a hot Christine. I love the jeans with no belt and short top showing the skin from her back, whatever happened to that look anyways, don't see that much anymore.

Christine is delicious,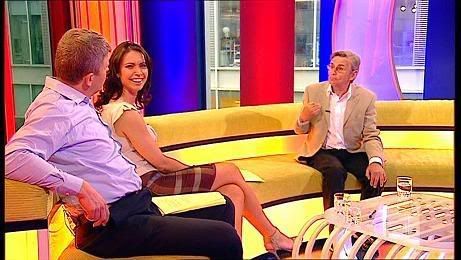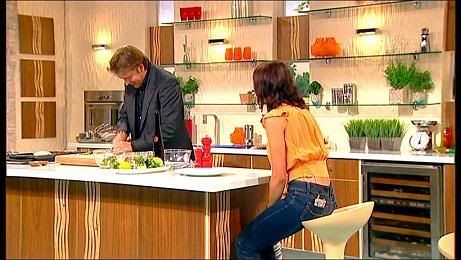 Screencaps courtesy of the lazybeast and ddandd at the tscelebs forum.