Not a big fan of the big hair, but Julie Chen of CBS, here on the Early Show, is looking mighty gorgeous. Is it just me, or does Julie have something going on with her eyes, it's like she's cross-eyed, somehow it's very hot. Anyways, she's got a smokin' hot body here. Bonus add with fellow hottie, Maggie Rodriguez.

A little bit of Julie here I am,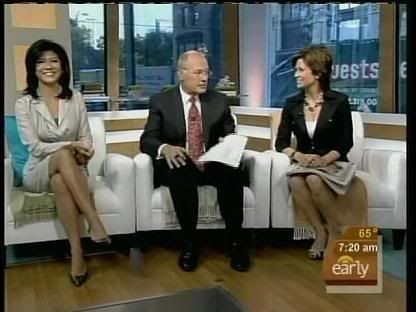 Screencaps courtesy of the Ultimate News Babes website.