For the Gretchen Carlson fan club out there, Gretchen was looking wickedly hot this morning, as hot as I've ever seen her. Her makeup was great, and her leggage was too. I bet the makeup girl in the third picture was hot, look at the fat old guy trying to peek at her cleavage as she bends down to powder Gretchen's nose, Bill's saying "Damn, I wish was there!!"

Gretchen never looked hotter,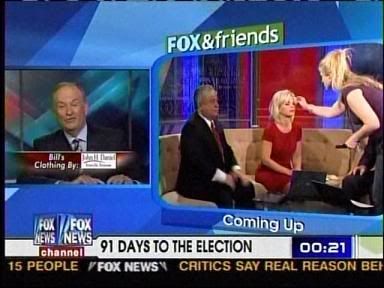 Screencaps courtesy of SceptreX42 at the Wide World of Women forum.