From the other night on Red Eye, this is FOX News babe Courtney Friel all dolled up for the occasion. The brunette babe on the left in the background is Allison Rosen, not sure who the older babe is. I wonder when they start the show if they discuss who sits where based on how hot they are. So it's like, Courtney, you're the hottest today, you sit here so the camera will see your gorgeous body, Allison over here, etc... I wonder.

Courtney in fine form,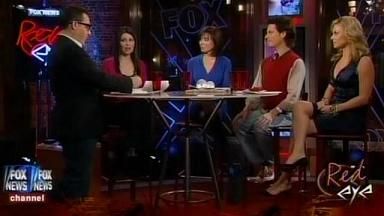 Screencaps courtesy of cody the Wide World of Women forum.