Overall Hotness: 8/10
Face: 8/10
Body: 7.5/10
Legs: 7.5/10
Personality: 9/10


If there was a definition of cute, Erica Hill would probably be in it. I love watching and listening to her because she's smart in a really sexy way. I used to work in the high-tech industry so I used to watch TechTV a lot during the dot-com days and I remember watching Erica and thinking, wow, she's one cool chick. You can find her these days daily on Headline News primetime on her regular spot, as well as her daily cameos on AC360 where she is very funny, very flirtatious with Anderson Cooper.

Hands down, the best part of Erica is her personality. She's smart as a button and she reminds you of that hot chick in your computer science class. You know, the one of three chicks out of 200 geeky guys. Erica isn't drop-dead gorgeous, but her smarts and cuteness make up for any pitfalls in her appearance. She's like the ideal girlfriend that you could actually take to meet the folks and they would say, "wow, she's so smart and funny, and she's sooo pretty too." Ya, whatever ma.

Erica's face and body are decent, I love to watch her in glasses. The dark rim frames are a real turn-on. Also, I love watching Erica and Anderson, they have big time chemistry. If Erica wasn't married, I would say she and Anderson should hook up, that would be one hot couple. Imagine the kids they would have.

Erica has a blog that she emails to her viewers. You can sign up here. This is her bio from the CNN website:


Erica Hill is a news anchor for Headline News and hosts the network's Prime News with Erica Hill. Hill also provides news updates for Anderson Cooper 360° on CNN/U.S. and the "Straight to Hill" segment on Glenn Beck on Headline News.

Based in CNN's world headquarters in Atlanta, Hill joined the network in January 2003.

Among other stories, Hill reported from Mississippi as part of CNN's coverage of Hurricane Katrina. She also anchored coverage of the war in Iraq, including the discovery of American contractor Thomas Hamill after he escaped his captors there and the Northeast U.S. blackout in 2003. She has also served as a national correspondent for CNN Newsource in the Washington, D.C., bureau.

Hill joined the network from Tech TV in San Francisco, where she was co-anchor and correspondent for Tech Live, a 30-minute daily news magazine. Hill was on the air live when the Sept. 11, 2001, terrorist attacks began and anchored throughout the day and as events continued to unfold.

Additionally, Hill was a reporter for Tech TV News where she covered a wide variety of technology stories. She also anchored and co-produced specials on a number of topics including the debate surrounding embryonic stem cell research, the technology behind the 2002 Winter Olympics and the 2001 Oscars.

Hill began her journalism career at PC Week where she was a production assistant for PC Week Radio, the online news radio station for the magazine. She was also a conference coordinator for the Software Publishers Association Europe in Paris.

Hill earned her bachelor's degree in journalism, graduating summa cum laude from Boston University.

This clip is from the CNN website in which Erica Hill opens up about how she got started, what she likes to do for fun and her favorite soup recipe. Definitely shows off her cool personality,
These are 2 funny clips with the playful Erica and Anderson doing a little smalltalk and looking very hot.
There are so many nice pics of Erica, so here are just a sample of them (I absolutely love Erica in glasses).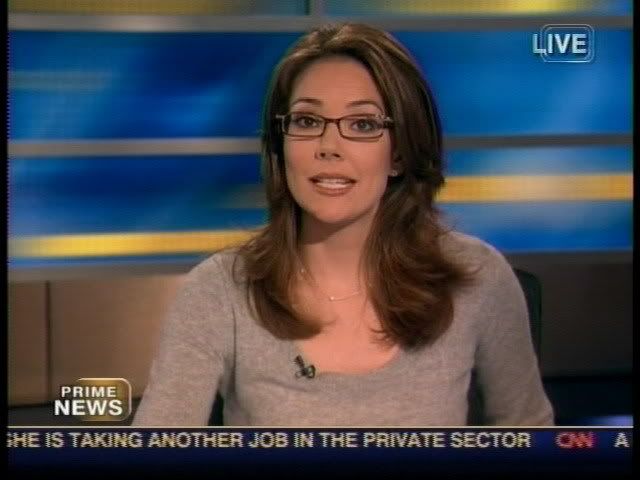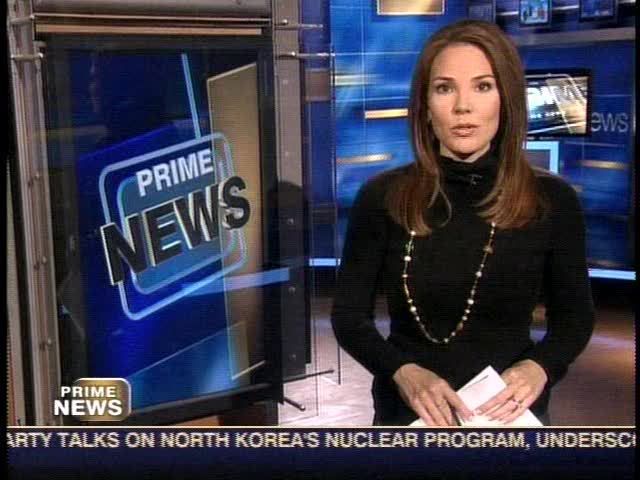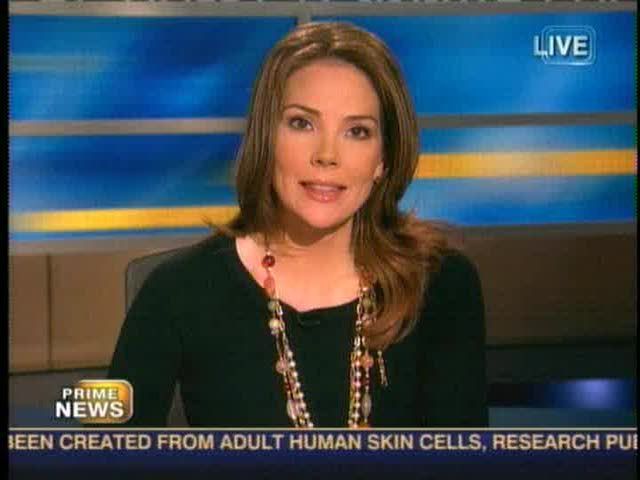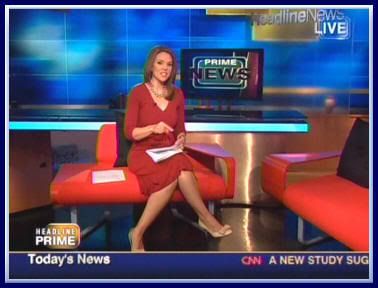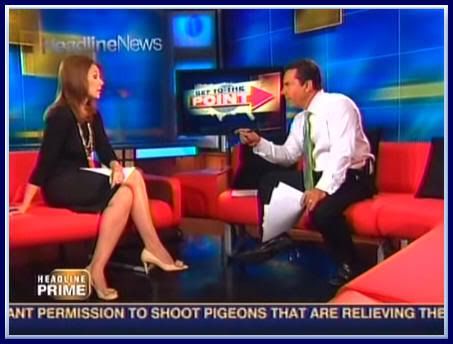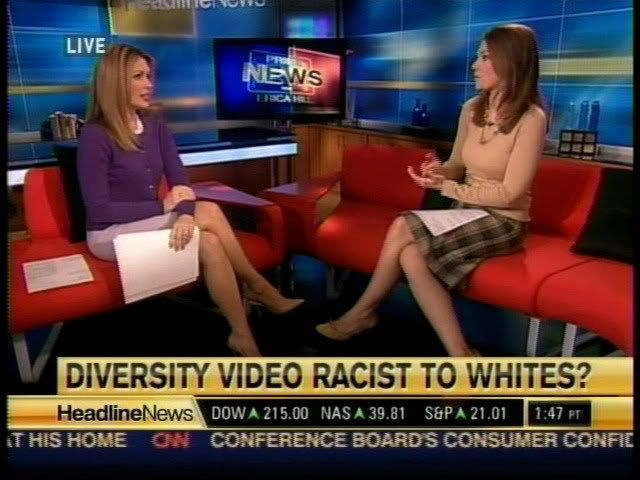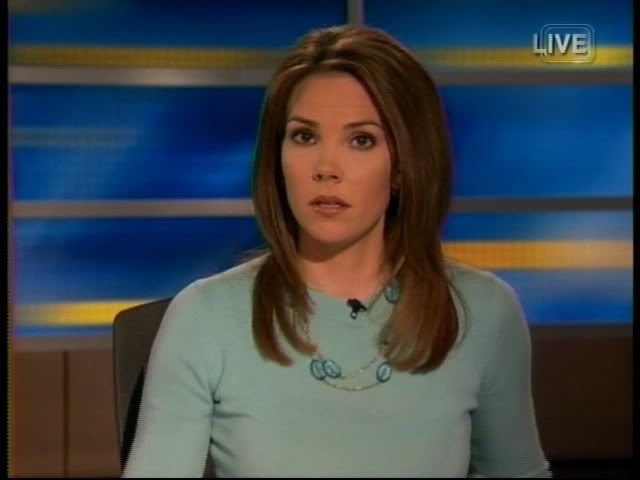 Looking to hook up with hot bookworm babes in your area? What are you waiting for,
find your Erica Hill
online today.