This was from yesterday, Robin Meade was dressed in a leopard skin outfit yesterday. It was basically painted on her. WOW, only Robin can pull off that kind of dress on TV. She truly is a news babe superstar. Enjoy,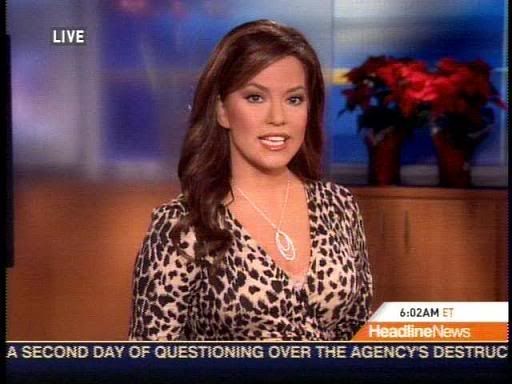 This one shows off Robin's well-endowedness,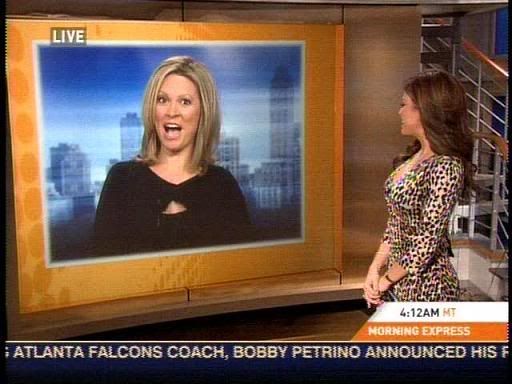 Robin needs a little heater action for her bottom. Hmmm, I'd like to hand warm that cozy tush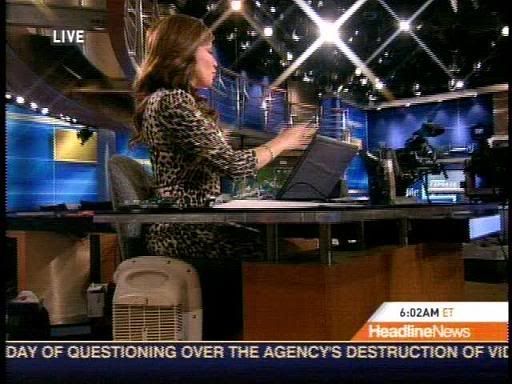 Screencaps courtesy of the Ultimate News Babes website.