Nazan is really starting to grow on me. You just feel drawn to her, because of her stunning beauty. First, here is a high-resolution clip from her newscast a few days ago, courtesy of a poster on the ReporterCaps.com forum. I don't understand a lick of German, but I could watch her for hours/days/weeks



Here are a couple of pictures from a few days ago I believe. I love her smile, her teeth, her eyes, hair, cleavage, etc....



Check this photo out. Nazan has the "what the hell did you just say to me?? you freakin' creep!!" look. I like the 2 guys in the background too, the one guy has a shit-eating grin on his face, and the other one has the "hmmm, I want your ass" drooling face.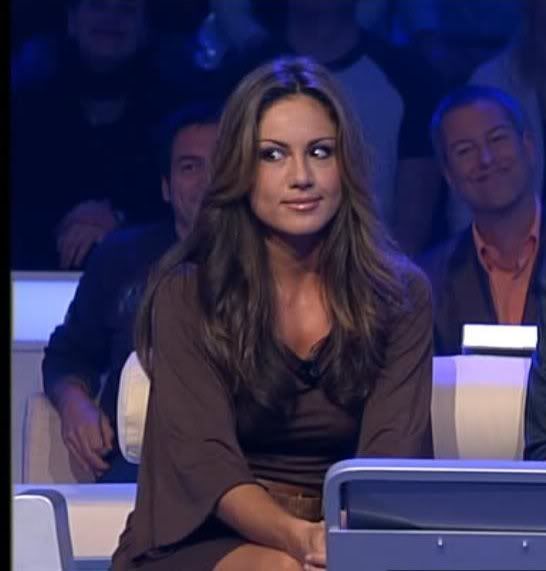 Screencaps courtesy of the Reporter Caps forum.