Overall Hotness: 8.5/10
Face: 8.5/10
Body: 8.5/10
Legs: 9/10
Personality: 8.5/10


The first time I saw her picture, Inge Posmyk blew my mind away. This German news babe is so hot, every guy that she interviews has to sneak a peak. Hey, I don't blame them, hard to concentrate on an interview when you have a gorgeous woman just inches from you.

Inge does the morning show for N24, a German TV station. She's tall, great legs, pretty face, great body. She's almost flawless. She could wear anything and still look like a million dollars. She's like that super hot chick at the beach when you're on vacation in Hawaii. You know, you put the sunglasses on trying to not be so obvious that you're staring at her. But you can't look away, she's just so hot.

As for personality, hard to tell as I don't speak German but she appears to be really flirty and sexy. I like how she says "guuten morrgan" and "talennt" and "aaouutobaan". The other part of what I like most about Inge is that she's a natural beauty. A lot of chicks need makeup to make them really sexy, but Inge just has that natural beauty. She's one of those lucky women that probably look just as good or better without makeup than with.

She has a pretty cool website, this is a badly google translated version of her wikipedia page:


Inge Posmyk (* April 28, 1970 in Biberach of the plan) is a German intelligence officer at the television station N24. In addition, she Sat.1 in the morning wake up magazine.

After graduating 1989, she lived for a year in Florida, United States, before it is a language, economic and cultural space studies at the University of Passau completed. Between them they had some semester abroad in Malaga, Spain and Hawaii, United States occupied before it closed 1997.

1998 began their graduate Kulturwirtin for RTL television in Hamburg. There, she worked as head of service, editor and presenter. 2001 she moved to Sat.1, where they, among others, the region Alma 17:30 Gazin live moderated. In addition, she presented N24 for the lifestyle magazine BELLEVUEtv property.

In 2003, the Chair of the news at Bundeswehr TV, which they presented to May 2005. Since September 2004 she again when news channel N24 and moderated the format 4seasons - The Globetrotter magazine until October 2005. Since May 2005, she was anchor of the N24 Early Report (07.00 - 09.55) together with Thomas Spahn.

Since April 2007 moderated Posmyk the shipment Wake Up on Sat.1.

1999 she completed a seminar for television and presenters at the 2003, a training officer with the press followed.

September 2007 moderated Inge Posmyk the new message format "a cable news" for the cable television one. That is why she is now at N24, alternating with Hans-Hermann Gockel the N24 news of 19.00 - 23.00.

This is a video clip that I downloaded from someone who posted it on
ReporterCaps
. In it Inge plays the recorder, balances on a mock tight-rope contraption, and does some interviews
This is another really short video clip of Inge on AOL video,
These are some fantastic pictures of Inge in all her beauty,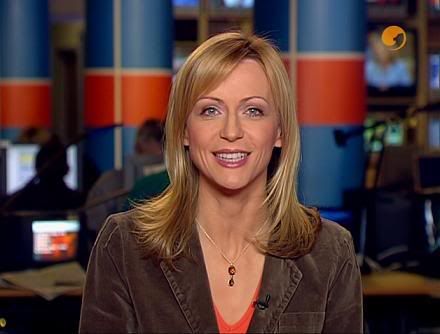 Inge's kissing face, I love you too babe, come to daddy...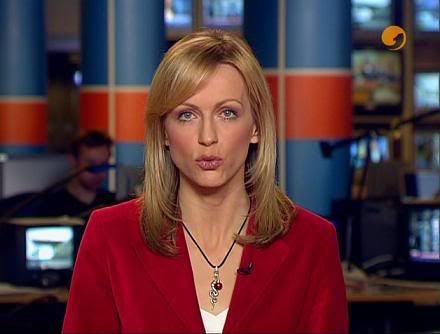 I like this one, she's whispering, "shhh, I'm not wearing panties".
Hmmm, cleavage,
Nothing like a nice full body mud massage,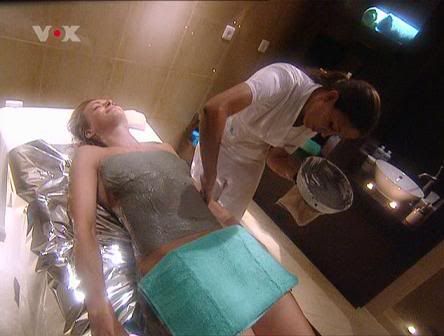 Look at how both the girl and the guy are staring at Inge. The guy is looking at her chest and legs. The girl has major hot girl envy,
Last but not least, this guy is having such a hard on staring at Inge, he's almost falling off his chair right into her lap,