This upskirt was from yesterday's The One Show where Christine was showing her injured foot. Can't really see her panties, but still hot nonetheless. The guy sitting next to her looks like such a dufus.

Peek up Christine's skirt,


I must say, that is one nasty foot,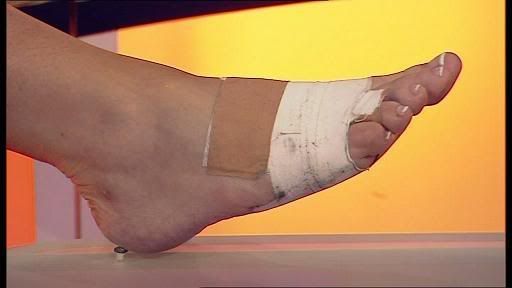 Screencaps courtesy of The Original Groovesectio at the Wide World of Women forum.