This Larry the Cable Guy is the hottest guy in the country right now. I've seen him on just about every show, Tonight Show, Conan, and now FBN. Here, Nicole Petallides interviews Larry and she was looking mighty hot in a short skirt. I wouldn't be surprised if Larry didn't get all freaky with her...

Could Nicole have a secret crush on Larry the Cable Guy?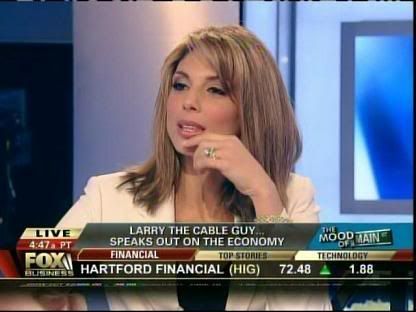 Screencaps courtesy of DeadZone at the Reporter Caps forum.