We all know Lucy Siegle on BBC's The One Show is a hot MILF, but the look on this old fart's face is classic. I think he's about to have a heart attack.

Quick, somebody call an ambulance,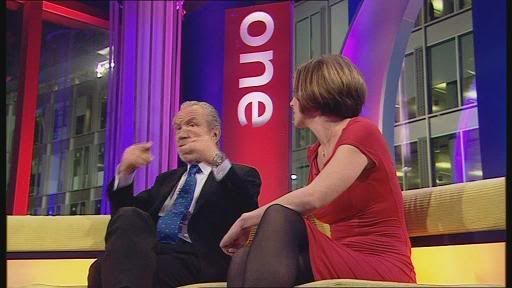 Screencaps courtesy of The Original Groovesectio at the Wide World of Women forum.