This local news hottie is just unbelievably hot. Her name is Sonia Baghdady and she does the morning news for ABC's News 8 in Connecticut. I just like her cute face and tight body. I could see her doing network in a few years, take a look at these pictures from yesterday,

Sexy Sonia in a nice tight sweater,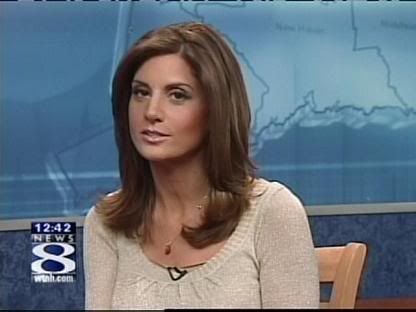 Screencaps courtesy of loopy2004 at the Wide World of Women forum.