Some updated pictures of the hot Alexis Glick on FBN yesterday, bonus with Jenna Lee sharing the couch. I can't wait for spring/summer for Alexis to show us a little more skin...

Alexis and Jenna, match made in heaven,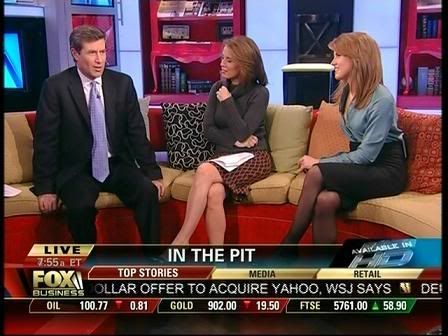 This guy is trying very hard not to stare at Alexis' breasts,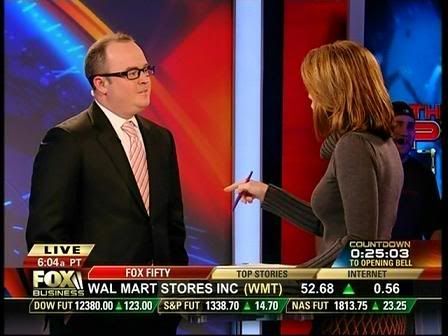 "WTF! I sold all my shit yesterday and now the market is going up??"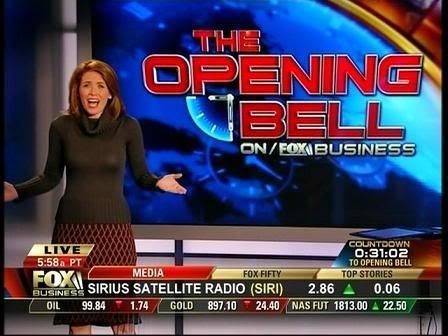 Screencaps courtesy of shadow at the Reporter Caps forum.