I guess the shake ups at FOX continue. They've introduced a new hottie, Megan Henderson on a trail on F&F this weekend. She looks like a keeper, but can't say she made a good impression with the dress she had on, too shiny and it looked like a pajama set or bathrobe.

Megan has potential,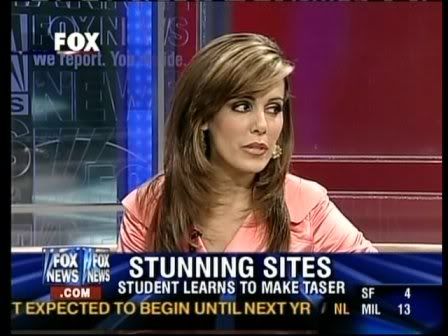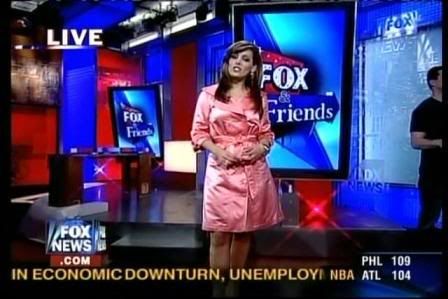 Screencaps courtesy of DeadZone at the Reporter Caps forum.