With the baby and all, it's been a while since we've seen Campbell Brown regularly on CNN but we hope that will change soon. Here she is doing an interview and it's good to see she's still got the long sexy legs. I don't like her hair though, it needs some spunk.

Campbell settles in,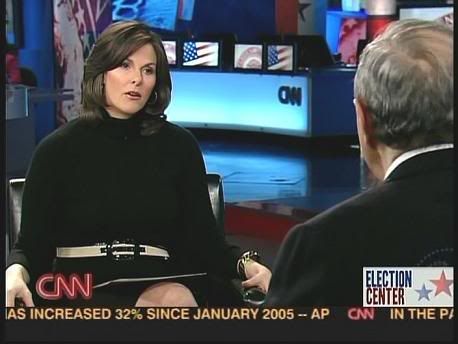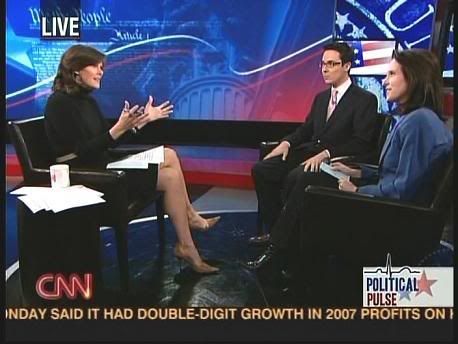 Screencaps courtesy of fitz207 at the Wide World of Women forum.