I leave you all with the incomprable Contessa Brewer on MSNBC yesterday, because I know all you commentors go crazy over her. I love her profile camera angle here, she kinda looks awkwardly stiff, like she took it hard up the... the other night. Sweet....

Tessa rooting for the horse named 'Arrrr',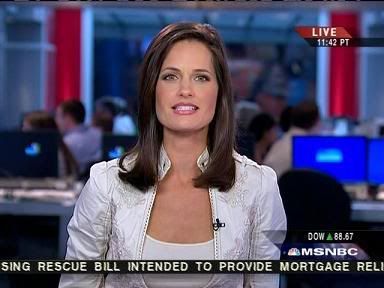 Screencaps courtesy of shadow at the Reporter Caps forum. Check out his new blog at HD News Caps.