Whenever I watch Suzanne Malveaux on CNN, I'm always left wanting more. How can a hottie like her hide all that is good. Well in interviewing Barack Obama coming back stateside, she brought out her best and damn, she looked foin', now we know how hot she really is. Even Barack was impressed.

Suzanne never looked hotter,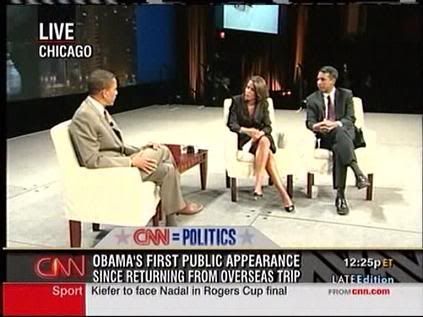 Screencaps courtesy of marauder at the Reporter Caps forum.