Playing the "name the caption" game. Poppy Harlow provides some juicy photos to caption. I recognize the first one, looks like my girlfriend taking mine up the pooper, "breath in breath out, relax your muscles". In the second one, she looks like she's cravin' for the bacon, if you know what I mean...

Let your imagination run wild with Poppy,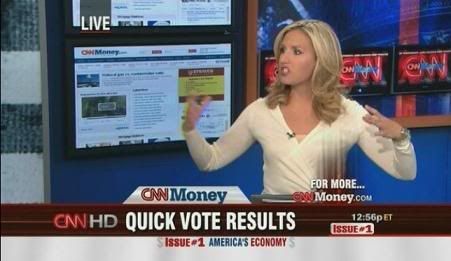 Screencaps courtesy of sabrina at the Reporter Caps forum.