From yesterday, FBN news babe Jenna Lee looking absolutely ravishing in a short black dress and I'm diggin' the tone of her hair, definitely the hottest I've seen in a while. The nerdy white guy to the right must be thinking, "Damn girl, you turn my software into hardware!"

Nobody does it like Jenna does it,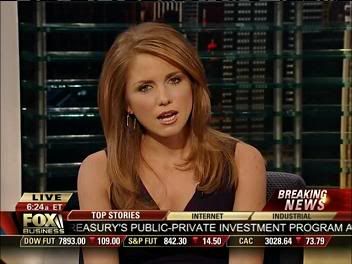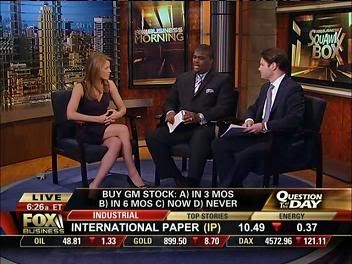 Screencaps courtesy of shadow at the Reporter Caps forum.