More Red Eye goodies from last week, this is hot FOX blonde Lauren Sivan in a hot red number. I'm not sure what they have goin' on in the background, some kind of casper the ghost or something. Lauren has a sweet smile doesn't she, goes well with the rest of her look. She reminds me of Denise Richards, very hot...

Lauren with the killer smile,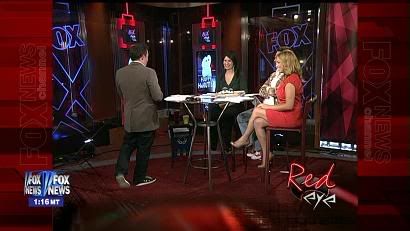 Screencaps courtesy of deadzone at the Reporter Caps forum.