I've never noticed her much before, but Jennifer Gould of KTLA out in Los Angeles is one hot blonde news babe in a nice short dress. I've never been into hose or stockings but those are some fantastic thighs.

Jenn can boost my libido anytime,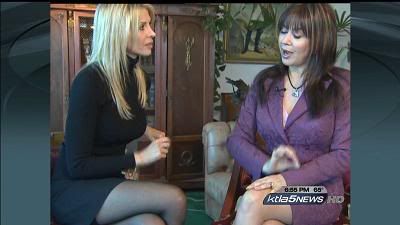 Screencaps courtesy of MadMac at the Wide World of Women forum.