Posted a few weeks ago on Bloomberg hottie Betty Liu, and definitely think that Deirdre Bolton deserves some luvin'. Her cheekbones are a little high for me, but otherwise, she's bangin'. Bonus add with Betty in the second pic but too bad she didn't go with a skirt.

Deirdre and Betty, a hot couple,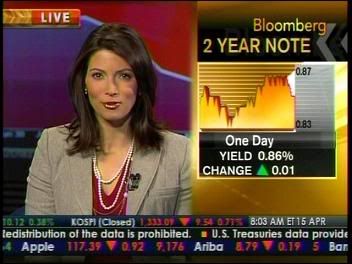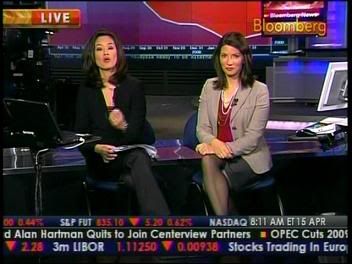 Screencaps courtesy of Gambit at the Reporter Caps forum.