For the second weekend in a row, Poppy Harlow lights up CNN on "Your Bottom Line" filling in for Gerri Willis. It seems to me that Poppy should be the permanent host, just outstanding stuff.

The camera loves Poppy,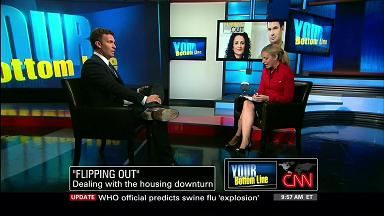 Screencaps courtesy of SceptreX42 at the Wide World of Women forum.