Really can't get enough of Aussie news babe Amanda Drury on her 4 week stint in the U.S. on CNBC. Doing live updates and filling in for Becky Quick on Squawk Box, Amanda is making the best of her opportunity to shine, with the nice low cut top and the hot legs. I'd say, Becky probably has better legs, but Amanda's got a better rack.

Amanda shines on CNBC,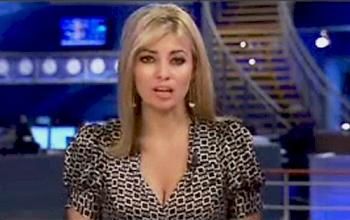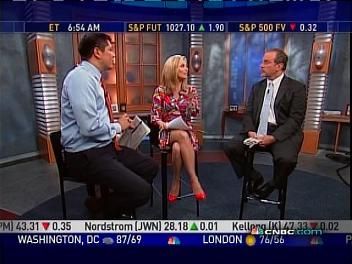 Screencaps courtesy of tradecnbc at the Reporter Caps forum and joeycap666 at the Wide World of Women forum.