Just one update today but it is a doozy. From Red Eye on FOX News, this is news babe Lauren Sivan in all kinds of unbelievably hot yoga poses while Greg reads the news. My girlfriend tries to do yoga but she doesn't look nearly as hot as Lauren does here. Damn, thats hot.

Lauren can teach me yoga anytime,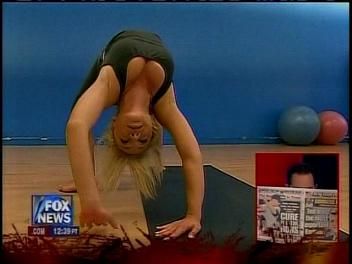 Screencaps courtesy of cody at the Wide World of Women forum.