Once in a blue moon, you get all the hottest news babes of a show onto one screen. From yesterday's Today Show, NBC hotties (from l to r) Stephanie Abrams, Ann Curry, Natalie Morales, and Amy Robach looking steller from head to toe.

How hot is the Today Show?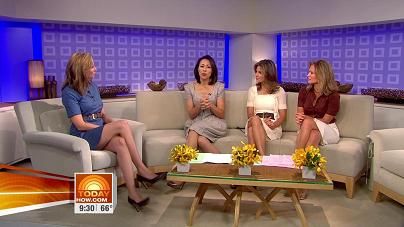 Screencaps courtesy of Gambit at the Hi-Def News Caps blog.