It's been a while, a long while since I've seen FBN news babe Liz Claman look as hot as she does here from yesterday on the Closing Bell. That dress seems almost painted on, the guy sitting next to her seems extremely distracted by Liz's hot legs, and how could you not admire that fantastic profile view.

Liz is a redheaded Goddess,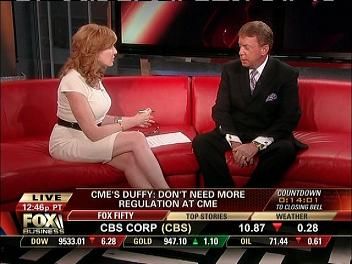 Screencaps courtesy of joeycap666 at the Wide World of Women forum.