The one year anniversary since the market fell out of the sky. CNBC street sweetie Erin Burnett was everywhere yesterday, on the trading floor, then in the Today Show studio. She decided to wear a skirt which was hot, but she kept her hands on her knees here the whole time. Oh well, we can only hope for next time...

Erin is a major Wall Street babe,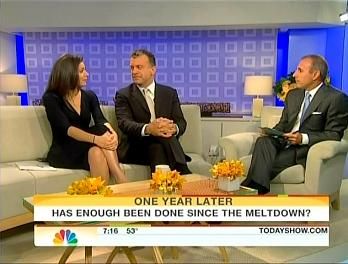 Screencaps courtesy of racefan and arioch1066at the Wide World of Women forum.