From the Today Show on the weekend, this is MSNBC news babe Norah O'Donnell co-hosting. She's got such a sweet body, all that working out definitely paying off. Bonus add with a hot Amy Robach in the second picture. I don't know about y'all, but I'm diggin' the new NBC scroller graphics, we get to see more of the news babes.

Norah's bangin' bode,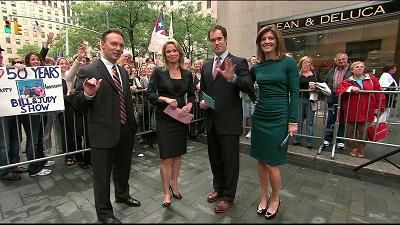 Screencaps courtesy of CG at the NYC News Women blog.